Stream DVDs to your Xbox 360 from your Media PC (part 2)
This blog article was initially just one large article and in an attempt to make it more enjoyable I've broken it down into 3 parts. This is part 2, using My Movies Catalog. My Movies Catalog is an add-on tool for Windows Media Center which allows you to connect to a webservice and pull down information such as box covers, a movie synopsis, cast and crew biographies and such. My Movies also allows you to categorize your movies. My Movies is available from http://www.mymovies.name
Adding the Movie to My Movies catalog
This is the cool stuff. The application My Movies adds a new item on your Media Center screen labeled "My Movies" (imagine that) and you build a catalog of all your movies using it.
After installing My Movies we'll fire up the My Movies Collection Management and it will look something like the below image (minus all the information the first time you run it)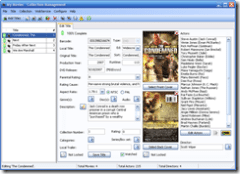 How cool is that, it's got details on the movie, a description, a front box cover shot and back box cover shot and all the names of the people involved in the film. Best of all, all this information is going to show up on your Xbox!
I just finished ripping Lucky You so we'll add that to my collection. Select the Add Titles icon and select By Title and enter your movie title and click search (it recommends scanning the barcode through your webcam but this works for me) and you'll see something like the below: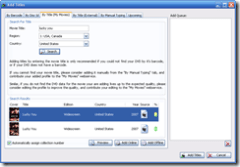 Select the correct version for your DVD and click on Add Online. It will prompt you for where your DVDs are stored (mine are all in a folder called DVD and then each is in it's own folder from there and since this app adds some images and information to the folder I recommend keeping things organized like this as well):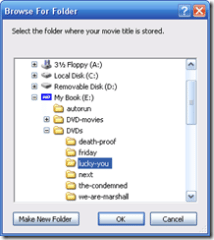 Click OK and then click Add Titles and let it do it's magic!

It will probably prompt you about adding some new actors and what not (I just click Yes) and then start adding them: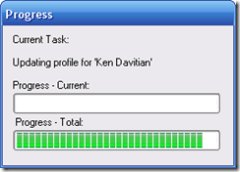 When it's done the Collection Manager will look something like this: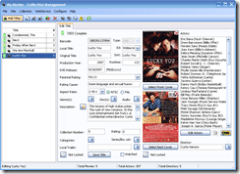 The new movie is in there and you can update it if you like. There now all movies are indexed in My Movies and all this movie-phile information is loaded in too.
Accessing your My Movies collection
Now it's time to impress your friends and family. Let's fire up the Media Center (or the Xbox 360).
Here's the My Movies option in Media Center: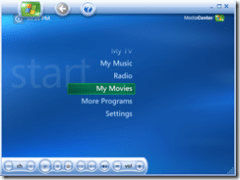 Selecting it we see the Movie Collection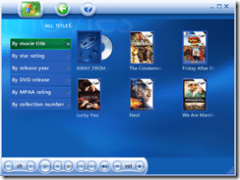 You have the ability to sort your movies, store them in sub catalogs and do all kinds of cool stuff. The best part is you get to see the DVD box cover right there! Let's click on one of my movies, "The Condemned"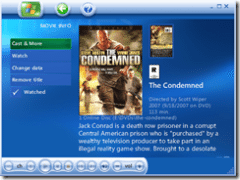 We get to see the box cover, the rating, if we've watched it already and read the synopsis of the film. Maybe you want to see who's in the movie, clicking on Cast & More we get: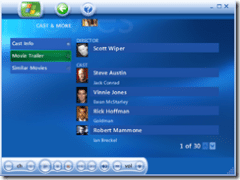 Hey I wonder what other movies Vinny Jones has been involved in? Click on Vinnie (Yo! Vinnie!) we get his biography: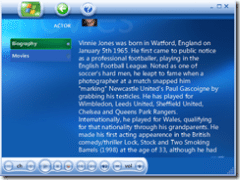 and clicking on Movies we get to see what other movies we have that's he's in: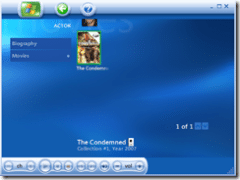 This app is definitely one of the coolest programs I've come along in a long time. It's also pretty slow (both on the Xbox 360 and running in my media center window on the desktop where I took these snap shots) but it's so cool that we can live with it being a little slow.
Oh and if you're wondering what's stored on your hard drive to make all this possible it's a couple images and an XML File: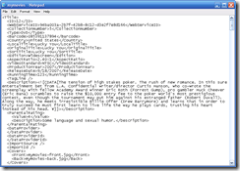 Now to watch the movie
So there you have it. We've ripped the movie, cataloged the movie and even impressed our friends and family with cool box snapshots and info about the film. The last thing to do is watch the movie and you can do that right there in My Movies.
I was hoping to post some pics here and let you see the movies running on my screen but that's just going to have to wait until another time. I can definitely say running over the wireless mesh network the Xbox streams fine from the PC though. streaming while ripping is a bit choppy at times but it seems to still stream fine. I was worried streaming from the USB drive wouldn't cut it but so far so good. I'll do a few test streams though and post about it.