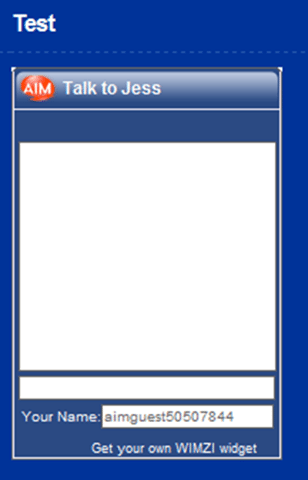 Holla at ya favorite blogger! Thanks to AIM WIMZI
So we can't just pick up the phone to say "WAZZUP" (like mario and the boys above) in the blogosphere but thanks to AOL's AIM WIMZI widget you can carry on a livechat with your blog visitors.
Embedding your own Free AIM livechat in your website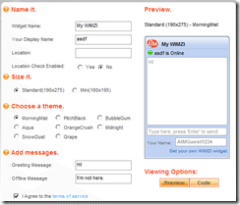 AOL/AIM is providing a web widget that you can embed into your website very easily using either HTML or Flash. by using their simple web wizard it's as easy as cut and paste to integrate into your website.
The nice thing about WIMZI is that it ties back to your AIM IM account and you receive IM's from the web widget in your normal AIM app.
See AIM WIMZI in action right here.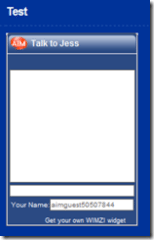 The WIMZI is embedded in my blog at the footer. To integrate WIMZI with WordPress I used a HTML widget and just copied and pasted the HTML in. I'm using the flash widget because it seems to be pretty widely used.