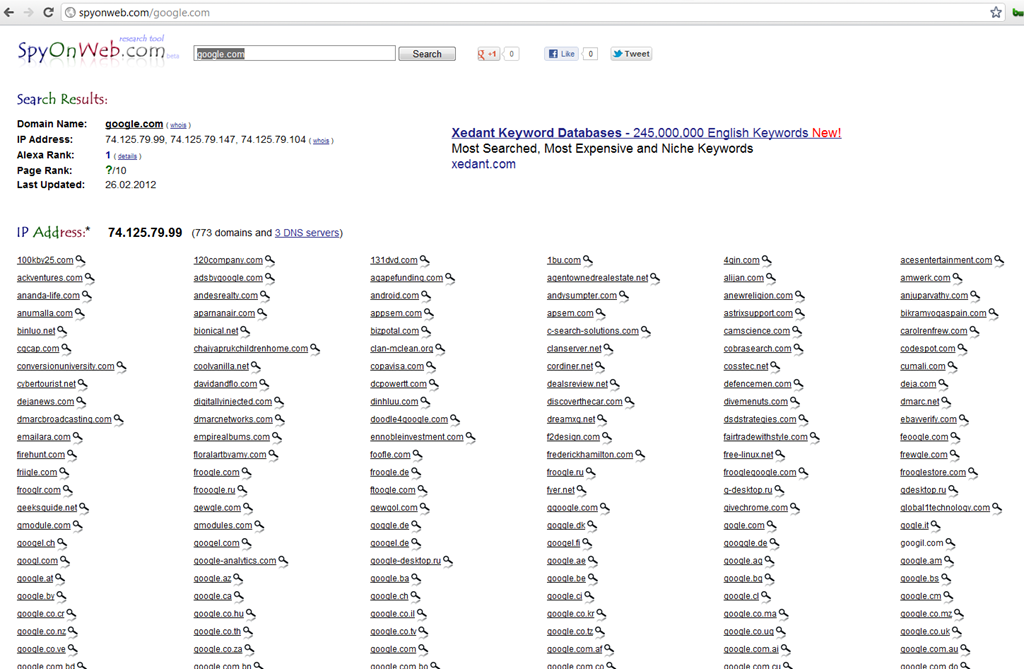 spyonweb.com: A Great Tool for Competitor Analysis
With web hosting, like many business niches, it's not uncommon for a company to maintain multiple brands. A lot of times companies will run multiple domains with sub sites setup for SEO and be very niche focused.   In web hosting, it's also not uncommon for a company to perform marketing tactics like run their own "top 10 review site", "developer tips website", "developer training sites" or run multiple brands.  I know of a number of companies that do this actually and have always had suspicions on others but no easy way to confirm it. 
But can I prove that brand is operated by my competitor?
So you just know, in your gut you just know that brand is operated by your competitor, but how do you confirm this?  Well until recently you had to look at IP address blocks or whois records and those have become increasingly more difficult and it's a time consuming process. But then there is www.spyonweb.com a new tool I came across that looks at all of this information, including the Google Analytics publisher code to identify what sites are run by the same company.  Now sure, a marketing company may be managing some of this for a company but in my opinion that's not too common especially when today you can grant them limited access to your own account.
Examples
I thought it would be good to see a few example sites that may be part of a larger network.  So let's pick a few to try out:
First up: http://www.spyonweb.com/google.com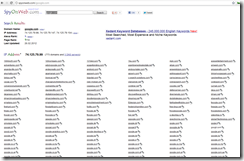 it found a number of domains that share the same IP addresses in this case. I have no idea why clan-mclean.org points to google.. but it does..
Second example, http://spyonweb.com/webhostinggeeks.com
I decided to google "best web hosting" a pretty competitive keyword for organic SEO and one I knew affiliate marketers would like and one of the top 3 sites was webhostinggeeks.com.  I have to say I know nothing about them or their site but it does appear they offer a lead gen service for hosting (nice looking site too). Seems, they run more than just that one site: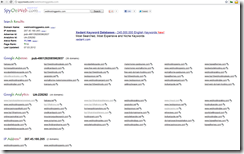 A few others:
I found others that were pretty interesting!!!  I'd recommend you punch in the domain for your own hosting company and see what other brands or sites they're running but don't just stop there.  Think about other sites you've used or know and I think you'll be surprised at what you find.  It's pretty shocking to see some of the website networks out there.