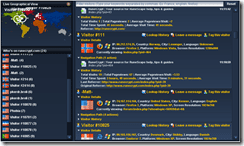 Cool Applications – Quickie Post
#1 – Aptana.com – Has two interesting products, Aptana Jaxer, is an opensource web server optimized for AJAX pages and applications. Aptana Studio is a free and opensource development environment for AJAX based applications. I love free afterall and these are both cool tools.
#2 – Xobni.com – I haven't mentioned this earlier but I've been using it for about a month now. It indexes all your emails and contacts in outlook and provides very interesting information such as: the time of day you normally communicate with this person, all your email conversations, contacts you have in common based on emails and any files you've exchanged. Below is a quick snapshot and I have 4 invites available if anyone needs one.

#3 – vmcNetFlix – Cool Media Center add-in- From the xobni email you can see Dean sent me this. This application lets you stream your NetFlix 'Instant' movies to your Media Cetner player and even download the movies for playback later from a 'delayed viewing' gallery. This one is definitely a slam dunk for Cool Media Center apps and is getting loaded as soon as I get home.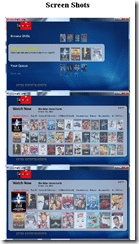 #4 – Woopra – hosted analytics and chat application – What's interesting here is: a) that they built a 100 server grid system using 3tera for this application. b) They have a huge amount of features such has live chat, realtime site visitor analytics and visitor tagging. This application is going to grow in popularity very quickly.