AppliedI.net and IIS7 on Windows Server Core 2008
This week at Tech-Ed Bob Muglia announced that IIS7 would be supported as a role in Windows Server Core 2008. If you're not familiar with Server Core, it's a trimmed down version of Windows Server 2008 with just the bare minimum bits needed to run.
Over the past few months we've had the great pleasure here at Applied Innovations to work with Microsoft and the IIS team at Microsoft as one of the earliest IIS7 Early Adopters. During the beta testing of Longhorn we had the opportunity to test Server Core and below is a short video of Carlos Caneja and myself discussing our experience with IIS7 and Server Core with Microsoft's own Mario Juarez and Eric Woersching (From the IIS Team).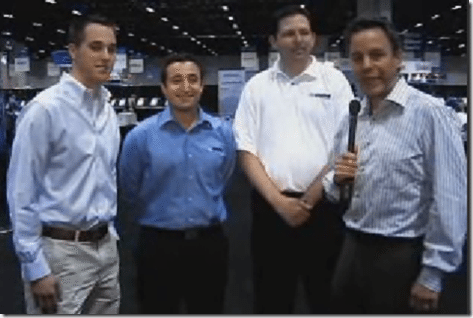 (pictured above, Eric Woersching, Carlos Caneja, Jess Coburn and Mario Juarez)
(clicking on the image opens a silverlight player in a new window and streams the video from my website)
What Does IIS7 on Server Core Mean to Web Hosters?
For AppliedI.net, IIS on server core represents Microsoft